Physicians and Team
Jeffrey A. Elting, M.D., M.P.H., M.S., Medical Director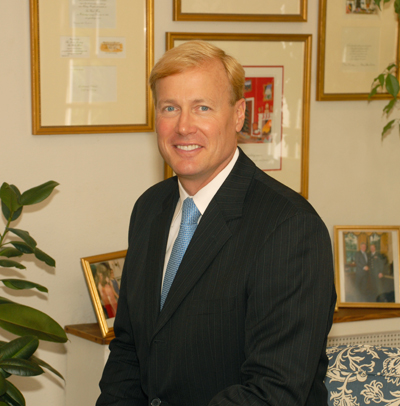 Experience Summary:
White House Physician
Medical Director DC Hospital Association
Medical Director DoD Executive Fitness Program
Alpha Omega Alpha Honor Medical Society
U.S. Military Academy (West Point) Graduate
Dr. Elting has over 20 years of executive healthcare experience. He is the first board certified Family Physician to ever serve as White House Physician, providing full-time healthcare and medical consultative services for the President, Vice President, their families, and the White House staff on the White House complex and during worldwide travel to over 40 countries.  He was also responsible for assessing health security risks and for developing medical contingency plans in support of other Presidential and White House operations.  Additionally, he maintained a part-time White House clinical practice and served as a local healthcare advisor for the White House Medical Unit through 2008.  Dr. Elting has also been the Medical Director of the renowned Department of Defense Health Promotion and Capstone Programs for senior military leaders, and the Medical Director for the association of the 18 hospitals in the national capital region, giving him an unmatched in-depth knowledge of healthcare resources, with which he is able to advocate for the best medical care for his select group of patients. He holds active medical licenses in Maryland, Virginia, and the District of Columbia.
Prior to his White House experience, Dr. Elting served as the Headquarters Physician for 101st Airborne Division (Air Assault) during combat operations in Saudi Arabia and Iraq.  Additionally, in the aftermath of the events of September 11, 2001, he was the Emergency Preparedness Coordinator for all of the hospitals in the District of Columbia.  He has held Top Secret and White House security clearances and he has been awarded the Legion of Merit and Bronze Star Medal.
Dr. Elting's academic background includes service as a Clinical Assistant Professor at the Uniformed Services University of the Health Sciences School of Medicine and as a residency-training program faculty member.  He has also taught at Georgetown University, the Interagency Institute for Federal Healthcare Executives, and the National Defense University, and he has participated in the review of human subject and investigational drug research proposals.  He has multiple publications to his credit, frequently providing written and television medical commentary for the local and national media, including CNN, Fox 5 News, News Channel 8, Washington Business Journal, and The Washington Post.
Dr. Elting is a graduate of the U.S. Military Academy (West Point, New York).  He received his Doctor of Medicine and Executive Health Service Administration Master of Public Health degrees from the Uniformed Services University of the Health Sciences School of Medicine, where he was selected for membership in the prestigious Alpha Omega Alpha Honor Medical Society.  He is also a graduate of Leadership Greater Washington and the Eisenhower School for National Security and Resource Strategy, where he co-authored a study of the global healthcare industry.  Dr. Elting is married, has three daughters, and lives in the District of Columbia.
Physicians and Consultants
Two additional excellent preventive medicine physicians are slated to join the Center shortly.  We also have a 30-physician network  of subspecialists providing access to top Dermatology, Gastroenterology, Cardiology, Urology, Orthopedic, Nephrology, and Radiology subspecialists. The Center also has access to Sibley Memorial Hospital and Johns Hopkins staff and services.
Nurses, Technicians and Administrative Staff
The center employs clinical care specialists, registered nurses, imaging and special procedure technicians – All with many years of training and experience to include specialization and hospital certifications in phlebotomy and cardiac, vascular, and internal organ diagnostic imaging.